Flapper Fashion || Deco Decadence
We are big, big fans of Unique Vintage here at Deco Weddings: looking for flapper fashion? They've got it in spades….
That's an image from their new "Deco Decadence" (two of our favorite words!) flapper fashion look book. Did I mention we love them? We do. They're stellar site sponsors, yes, but they're also my (personal) go-to shop for high-quality repro vintage dresses, and have been for years, long before I started this site.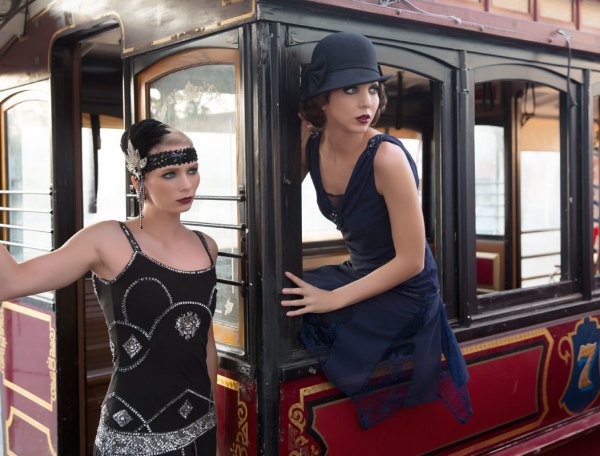 I found them initially looking for 50s style circle-skirt type dresses and I'm beyond delighted that they've slowly expanded their 20s inspired section over the years.
Take a look at these fabulous flapper looks and click on through for more images/details.